General mailboxes
headlines@brokenfrontier.com
For press releases, previews, solicitations and scoops.
reviews@brokenfrontier.com
For review requests, digital or hard copies. If you want to send hard copies to a particular staff member, please contact them directly via their individual email address listed below. Due to the international whereabouts of our staff, we don't list a public mailing address. Since we receive  review requests daily, we cannot guarantee to honor all requests. We do, however, share all requests with the staff and cover as much material as possible.
joinus@brokenfrontier.com
For staff applications and writing submissions.
advertise@brokenfrontier.com
For advertising inquiries.
[hr]
The Staff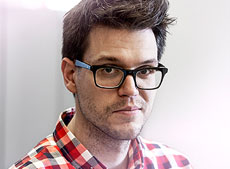 Frederik Hautain
Creative Director
frederik@brokenfrontier.com



Frederik hails from Belgium, the land of insanely good beer, chocolates and french fries. It's also a country with a very strong comics culture and comics have been a part of Frederik's life for as long as he can remember. Comics inspire him because of the greatness achieved when words and art are perfectly in sync, making them an unparalleled exponent of creative expression. He also wants you to know that he's a lefty with a right hand of doom that would make Hellboy proud.
[hr]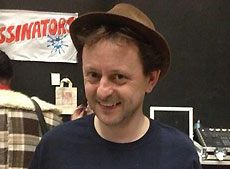 Andy Oliver
Editor in Chief
andyoliver@brokenfrontier.com



Andy is BF's Editor in Chief and its resident specialist on small press, self-published and altcomics through his regular 'Small Pressganged' column. He is a member of the 2015 British Comic Awards Committee, was a contributor to Paul Gravett's book 1001 Comics You Must Read Before You Die, and was also an independent judge for the 2014 Myriad First Graphic Novel Competition. In the 1990s his name was a regular fixture on Marvel/DC letter columns although he now claims said missives were either the work of a genetically altered actress, a clone, or possibly the Andy Oliver of Earth-2.
[hr]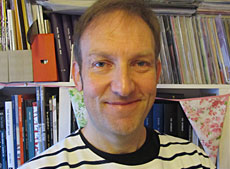 Tom Murphy
Editor
tommurphy@brokenfrontier.com



Tom Murphy has been poring over comics since being drawn in by the promise of "Sophisticated Suspense" on the cover of an Alan Moore Swamp Thing. However, he's never known a more exciting time for the medium. A MA graduate in screenwriting, he's particularly interested in narrative technique and the relationships between comics and other art forms. He lives in London and works in publishing. He's also on Tumblr.
[hr]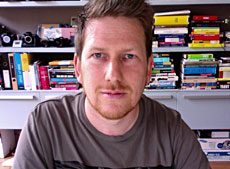 Bart Croonenborghs
Senior Staff Writer
bartcroonenborghs@brokenfrontier.com



As a resident of Belgium, Bart is our very own continental canary. With his eagle-like eye for standout graphics coupled with a strong love for solid narrative fiction, he reports from the deviate world of Europe's bandes dessinées. He writes the 'Crossing Borders' column where he focuses on the ephemeral, exceptional and esoteric publishing efforts of eccentric Europe, all solidly embedded in a cultural landscape.
[hr]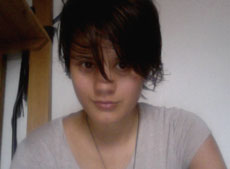 Conori Bell-Bhuiyan
Staff Writer
conoribellbhuiyan@brokenfrontier.com



Conori is a student in Manchester, a wannabe journalist, and a wide-eyed newbie to the comics world, and shamelessly entralled by all the shiny new stories she's discovering. When she's not drowned in studies or seeking refuge in artisan cocktails she's blogging, reviewing and writing on music, arts and anything else quirky enough to catch her eye.
[hr]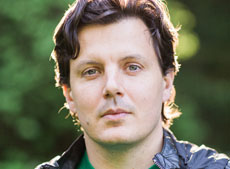 Tyler Chin-Tanner
Staff Writer
tylerchintanner@brokenfrontier.com




After graduating from the renowned Kubert School for Cartoon & Graphic Arts in 2006, Tyler co-founded the small press publisher, A Wave Blue World, with his wife, Wendy. He is the author of the two graphic novels, Adrenaline (2009) and American Terrorist (2012) and is currently working on an upcoming project as well as publishing other creator's work through AWBW. He lives in Portland, OR with his wife and two daughters.
[hr]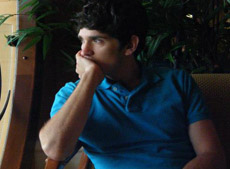 Paul Mirek
Staff Writer
paulmirek@brokenfrontier.com



Paul is a digital content marketing professional who didn't think writing from 9-5 each day was enough. Having long since accepted his role as the requisite "comics guy" in his circle of friends, he decided that sharing his passion online was the logical next step. Recently, Paul has found creative sustenance in the small press and digital comic worlds, where it's easy to experience the medium's boundless versatility and meet the next generation of creators. He lives with his wife in North Carolina.
[hr]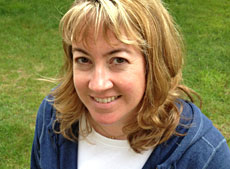 Karen O'Brien
Staff Writer
karenobrien@brokenfrontier.com



Karen O'Brien is a Chicago-based editor and writer who edits by day and plays percussion with local orchestras by night. A former columnist for Comics Buyer's Guide magazine, she has a healthy appreciation for small press and indie comics. She avidly supports efforts to use comics to promote literacy. At cons she can usually be found wandering through the Artist Alley sections, searching for mini-comics and finding inspiration.
[hr]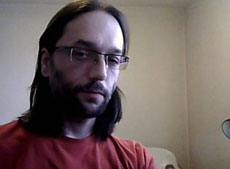 Jason Wilkins
Staff Writer
jasonwilkins@brokenfrontier.com




Jason Wilkins is a freelance writer based in the belly button of North America, Winnipeg, Canada. He believes there's no purer form of storytelling than the marriage of words and pictures that is comics. For the past couple of years, thanks to his long-suffering editors, he's been fortunate enough to contribute reviews, columns, and interviews to Broken Frontier. In 2013 he published his first comics work in an e-anthology dedicated to the Golden Age of Canadian comics.
[hr]
Social media
Follow us on Twitter: @brokenfrontier
Become a fan on Facebook: www.facebook.com/brokenfrontier